Overview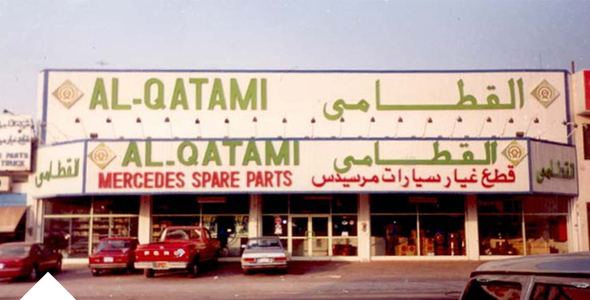 We are AL-QATAMI AUTO SPARE PARTS one of the Subsidiaries of Al-Qatami Group located in Shuwaikh Industrial Area of Kuwait established some 20 years ago & pioneer in dealing in different types of spare parts for heavy vehicles.
The Al-Qatami Group operates four Spare Parts showrooms for dealing in original / genuine parts, which are imported mainly from Germany. The management of Al-Qatami Auto Spare Parts is handled by professionals. with around 10 year experience in selling auto spare parts, and who are always willing to help and find a solution to the customer need / problem.
The Al-Qatami Auto Spare Parts is one of the oldest / respected shops which deal in only original parts in the State of Kuwait. Offer a wide range of product like Gasket, Oil Rings, Clutch Plate, Battery, Headlight, & Siren...etc. Some of the companies through whom this auto spare part is imported are Elring, ZF Tradind, Sach, Febi GmbH, and BF GmbH.
We at the Al-Qatami Group values our customer therefore in case of unavailability of parts in local market, we procure them directly from the manufacturers for our customer since we have a good / clean reputation with our suppliers. Auto Spare Parts, which are purchased from our showrooms, are checked & examined well before selling to the customers. Thus, AL-QATAMI AUTO SPARE PARTS are considered as the unique solution for your entire genuine spare parts enquiry.
Our Location
Main Showroom
Address :
Shuwaikh Industrial Area, Block C, Street 52
Beside: Bridgestone Tire Head Office
Contact: Mehmood Al Motamad
Tel: +965 24812263 / 4
Fax: +965 24815460 / 24675705
Mob : +965 966 87 679
E-Mail : info@alqatami.com
Showroom No-2
Address: Shuwaikh Industrial Area
Contact: Yahya / Ahmed
Tel: +965 24825845
Showroom No-3
Address: Fahaheel Industrial Area
Contact: Vasu Devan
Mob: +965 97297291
Showroom No-4
Address: Shuwaikh Industrial Area
Contact: Mohd Ismail
Mob: +965 966 87 673